The American civic poet… strives not only to speak to us with vigor and sympathy in our common language, but also to reveal how crucial that language is to our struggles and hopes as citizens. Pinsky is our finest living specimen of this sadly rare breed, and the poems of "Gulf Music" are among the best examples we have of poetry's ability to illuminate not only who we are as humans, but who we are — and can be — as a nation."
— The New York Times Book Review
Producer Susan Wallner met Robert Pinsky in his hometown of Long Branch, New Jersey. The three-time US Poet Laureate took us on a tour of his old neighborhood, the house he grew up in, and Long Branch High School, where he had the same homeroom teacher his father had had decades earlier! Robert was in Long Branch to perform his poetry with jazz musicians that evening and our cameras were there.
New Poem "Soul Making" in the New Yorker 
Soul Making
Galactic broth visible light-years away
Brews the first suns. Familial, I feel
I know these lights. I see their pre-biotic
Geometries of purpose the way I impose
Human, nearly literary intentions
Onto the microscopic animals, flexing
Bizarre mandibles, that patrol my eyelids
And guts. Brothers and sisters electronically …
The full poem can be found here.
Christian Wessels on Jersey Breaks in Ploughshares 

"If you've heard about Robert Pinsky in the past fifty years—about something other than his poems "Shirt" or "Samurai Song" or his translation of Dante's Inferno, about something other than his three-term position as Poet Laureate during which he founded the Favorite Poem Project—you've probably heard that he's from Long Branch, NJ." – CW
The full essay can be found here.
Ron Slate reviews Jersey Breaks in On The Seawall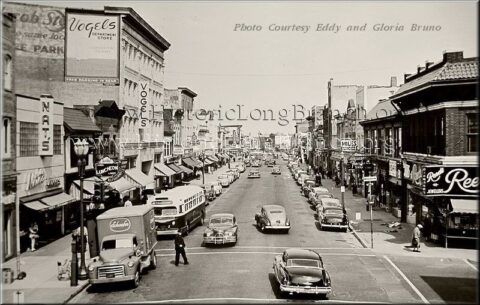 Full article here.
"Jersey Breaks is largely about insisting on having things your own way and getting away with it. Such was the example set by grandfather Dave Pinsky, Prohibition bootlegger, then bar proprietor. Young Robert was a mediocre student, or rather, he was an avid reader who spurned the orthodoxies of schooling."

—Ron Slate, On The Seawall
Robert Pinsky's new autobiography Jersey Breaks released October 11th from W.W. Norton & Company.
Order copies here.
Jersey Breaks preview "Change Trains at Summit" now in The Yale Review
Read Pinsky's new essay "Change Trains at Summit" in The Yale Review.
"Given my background, a dear friend recently asked me, How is it that I became a poet rather than a criminal or an optometrist?
I could quibble. My father, Milford Pinsky, was an optician, not an optometrist. (A common mistake.) And it's true that his father, Dave Pinsky, was a criminal. But as my aunt Thelma used to say, her pop was in the liquor business, and it happened to be during Prohibition. That was the era when Dave, my Zaydee Pop, as I called him, pursued the liquor business in our hometown, Long Branch, New Jersey."
—ROBERT PINSKY
Friday, July 7th at 8pm
Robert Pinsky at Skidmore College for an evening of PoemJazz. Saratoga Springs, NY.
Saturday, Sep 9th at 7:30pm
PoemJazz with Robert Pinsky,  Laurence Hobgood, Stan Strickland, Mino Cinélu and more fabulous musicians at WBUR's CitySpace in Boston, MA. New PoemJazz album to be released.
Robert Pinsky Discusses "Jersey Breaks" for Brattleboro Literary Festival June Cocktail Hour.